HUNTSVILLE, Ala. (TENNESSEE VALLEY LIVING) - Ahead of high school football season kicking off in the valley, Payton got a few lessons from students at Randolph High School.
From learning a cheer, being taught to play an instrument, and running through a football play, she learned the ins and outs of what goes into a high school football game.
Payton got a revisited her high school cheer days with Randolph cheerleader Sophie Zeller. She learned the steps to "We are Randolph," and had it down in no time.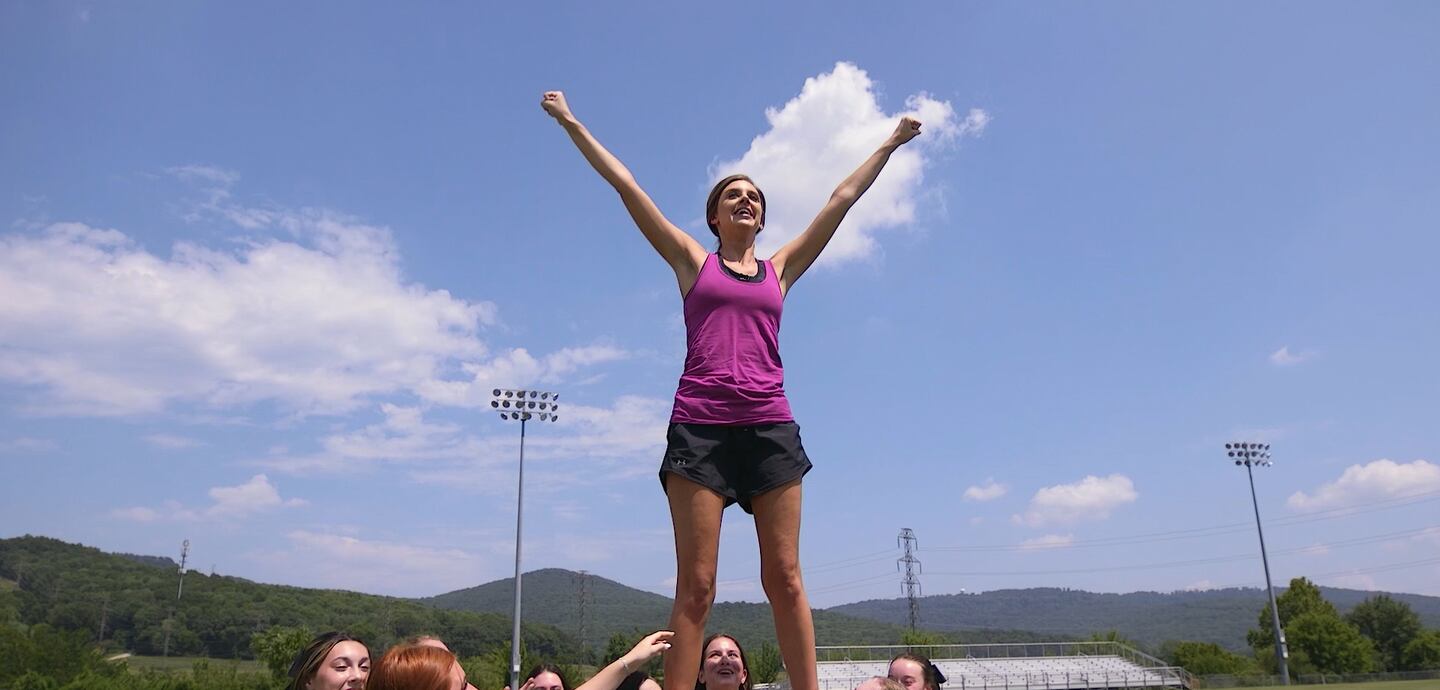 Randolph band member Nathan Beck showed Payton how to play the symbols. They were much heavier and harder to play than she expected. Nathan told her that to play, she just needs to hold the two symbols against her chest.
"It's really cool [playing at a football game]," said Nathan. "It's definitely a once-in-a-lifetime experience...there's so much spirit around you."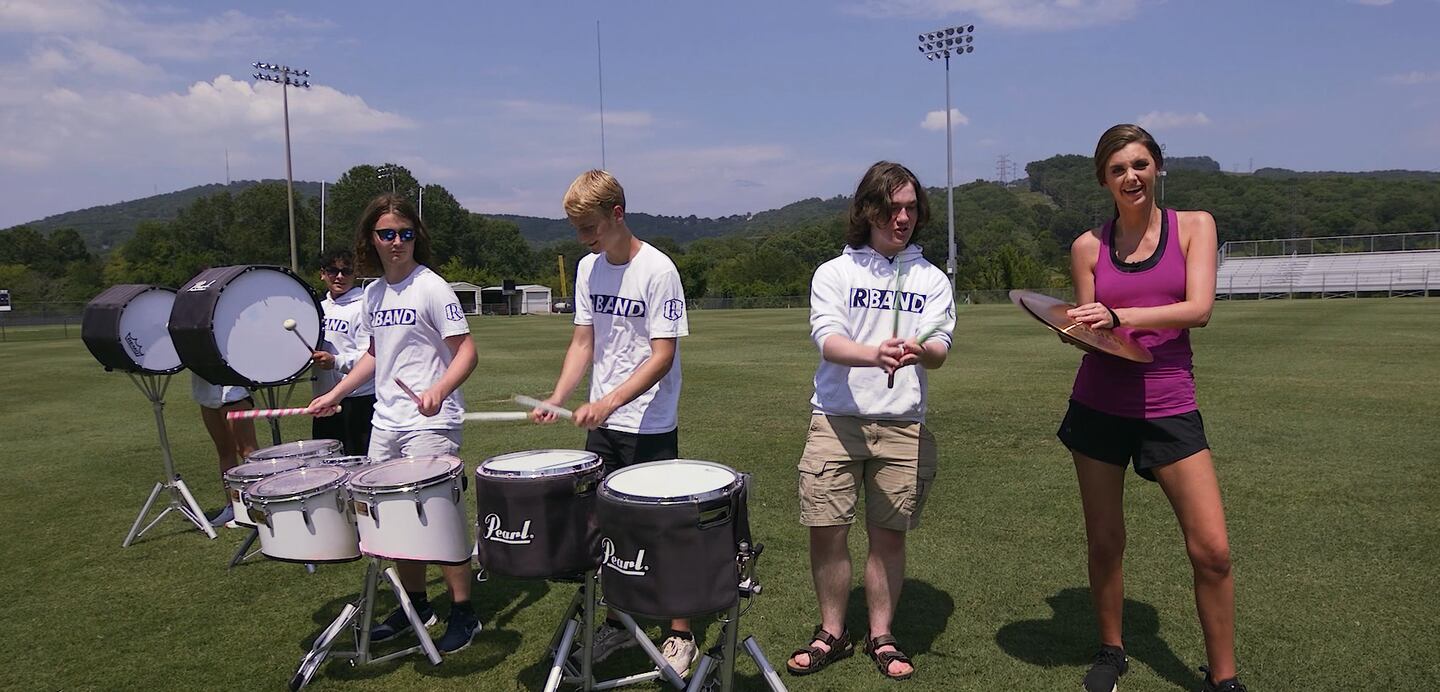 Randolph football player William Mitchell taught Payton how to hold the ball. She'll definitely need a bit more practice before Head Coach David Lloyd lets her join the junior varsity team.
Roan Campbell, a Randolph football player, showed Payton some passes. His biggest piece of advice for her is to make sure she catches the ball away from her body.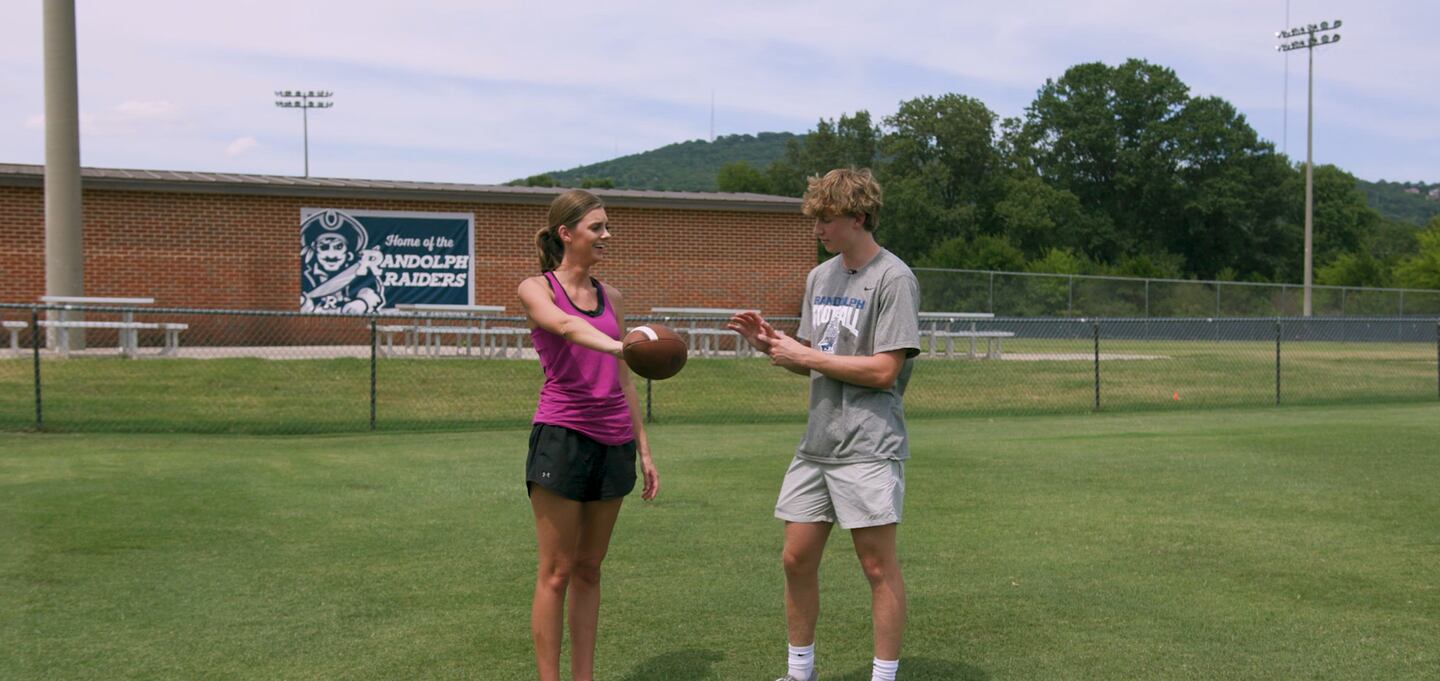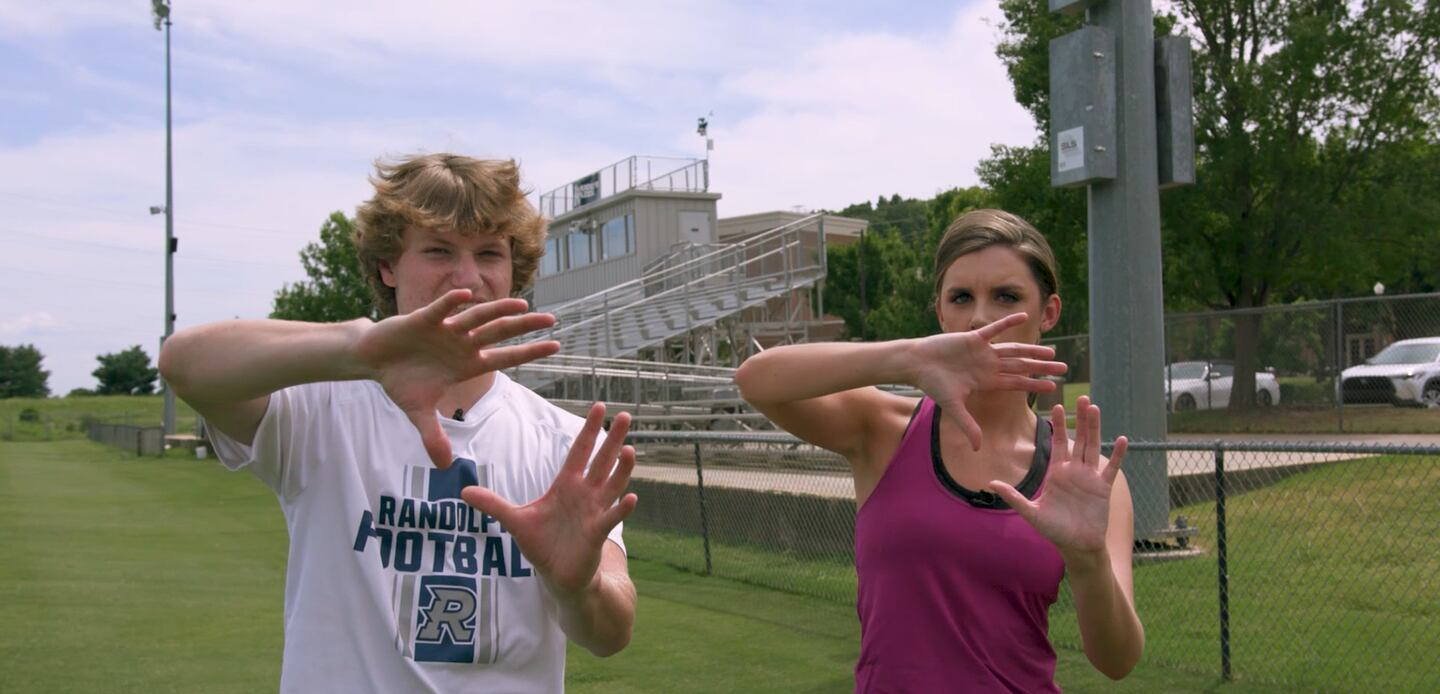 Click here to subscribe to our newsletter!
Copyright 2023 WAFF. All rights reserved.