HUNTSVILLE, Ala. (TENNESSEE VALLEY LIVING) - Just three weeks after turning 16, Taylor Kinabrew was diagnosed with a rare form of ovarian cancer in 2021.
For the next six months, Taylor would go to the hospital every 21 days to receive chemotherapy. For a week after each treatment, Taylor would lay in her bed sick. Once she would feel better, it would be time to start it again.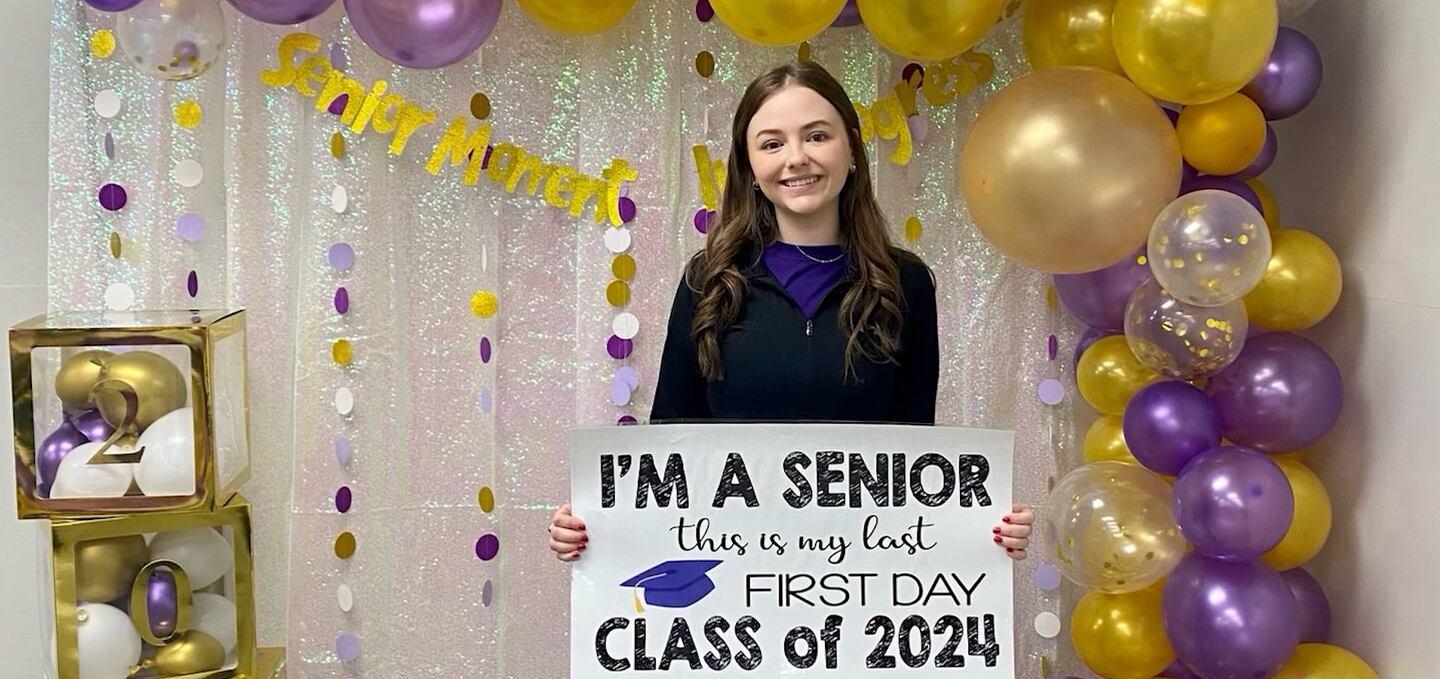 Having lost her hair, she turned to wigs. Once her own hair began growing back, she knew she needed a more secure solution. As a member of the dance team at her high school, the thought of her hair falling off was hard to stomach. After enduring so much hardship and battling the unimaginable, Taylor and her mother Candice began looking for a way to help gain back some confidence and a sense of normalcy.
Having been turned away by other salons, Taylor was devastated. Prom was quickly approaching and she did not know what she was going to do. As Candice began searching for chemo extensions, "Chemo Girl Extensions" came up.
She got connected with Jon Richards of Chemo Girls and he told her about Terramé Salon in Madison, AL. Terramé Salon discovered chemo extensions through a client who traveled out of town to get her chemo extensions for years.
Through a partnership with the Russel Hill Cancer Foundation, Terramé Salon was able to train three stylists to add extensions to the hair of chemo patients. Nationwide there are only 12 stylists who are trained to do this specific type of hair extension.
"The reason that this is different is the bond," said Owner of Terramé Salon, Charla Johnson. "The bond adheres to your hair... if you have hair that's been compromised, especially from chemo treatment, it [the extensions] can damage so this does not do that."
Terramé Salon worked their magic quickly and got Taylor in time for her hair to be perfect for prom.
"It is really rewarding to be able to do it to someone who's so thankful to get it done," said Tish Litte, a stylist at Terramé Salon. "I feel like this is nice for us to be able to do this, it brings us back to why we actually wanted to do this [style hair]."
The chemo extensions gave Taylor all her confidence back and more. Candice says that for once, her daughter was able to feel like herself again, which was all she ever wanted.
Click here to subscribe to our newsletter!
Copyright 2023 WAFF. All rights reserved.