HUNTSVILLE, Ala. (TENNESSEE VALLEY LIVING) - Book clubs have seemingly become more and more popular in recent years. We see celebrities starting online clubs, highlighting their favorite reads. But one group here in the community is gathering with a bigger purpose.
WellStone is a nonprofit here in North Alabama transforming the way we talk about mental health and is working with our community to eliminate the stigma that keeps so many people from seeking the help they need and deserve.
The WellRead book club launches on September 13 at 6 p.m. at the North Huntsville Library. Doors open at 5:30 p.m. In partnership with Snail on the Wall bookstore, WellRead is a quarterly book club Each quarter, they will use highly rated books to launch real conversations about mental illness, addiction, suicide loss, and the many powerful topics that shift, and sometimes shake, our lives.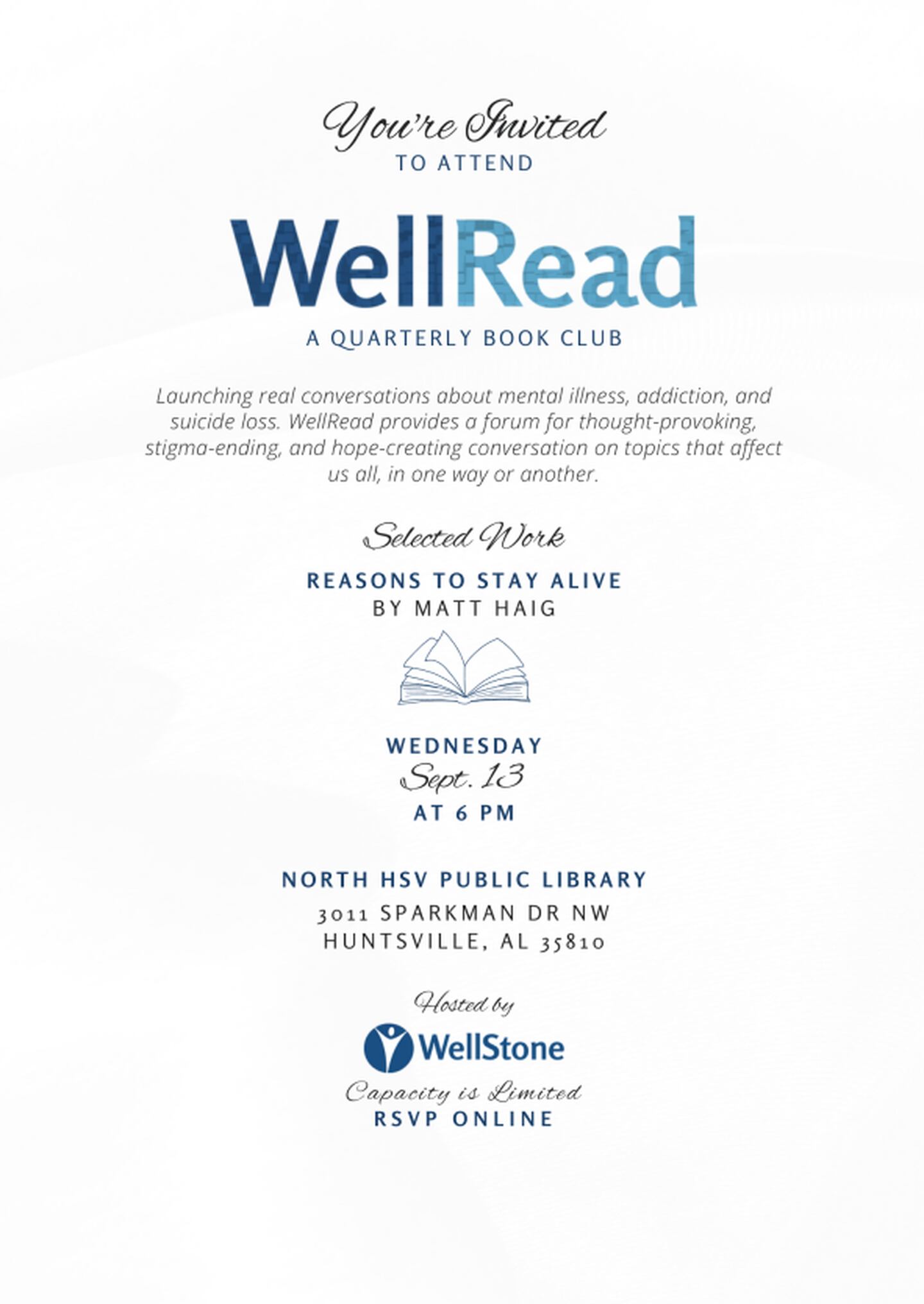 Registration is required and can be accessed here.
Those interested can order the book club's first book, "Reasons to Stay Alive" by Matt Haig here. The memoir is an account of Haig's mental illness and near suicide attempt, as we highlight the importance of suicide prevention in September, National Suicide Prevention Month. Snail on the Wall bookstore even offers complimentary delivery to local doorsteps.
Note: Reading the selected work beforehand is encouraged, but not required.
WellRead provides a forum for thought-provoking, stigma-ending, and hope-creating conversations on topics that affect us all, in one way or another. Kenny Anderson, the City of Huntsville's Director of the Office of Diversity, Equity, and Inclusion, will serve as moderator.
(Snail on the Wall bookstore)
Event questions? contact Karen Petersen at karen.petersen@wellstone.com.
Book order questions? E-mail The Snail on the Wall here.
Click here to subscribe to our newsletter!
Copyright 2023 WAFF. All rights reserved.