HUNTSVILLE, Ala. (TENNESSEE VALLEY LIVING) - The King's Men are getting back together following the death of their friend and mentor, William Shakespeare in an effort to gather his scattered works and bind them to history. Without the efforts of Henry Condell and John Heminges, literature as we know it today would have been greatly altered.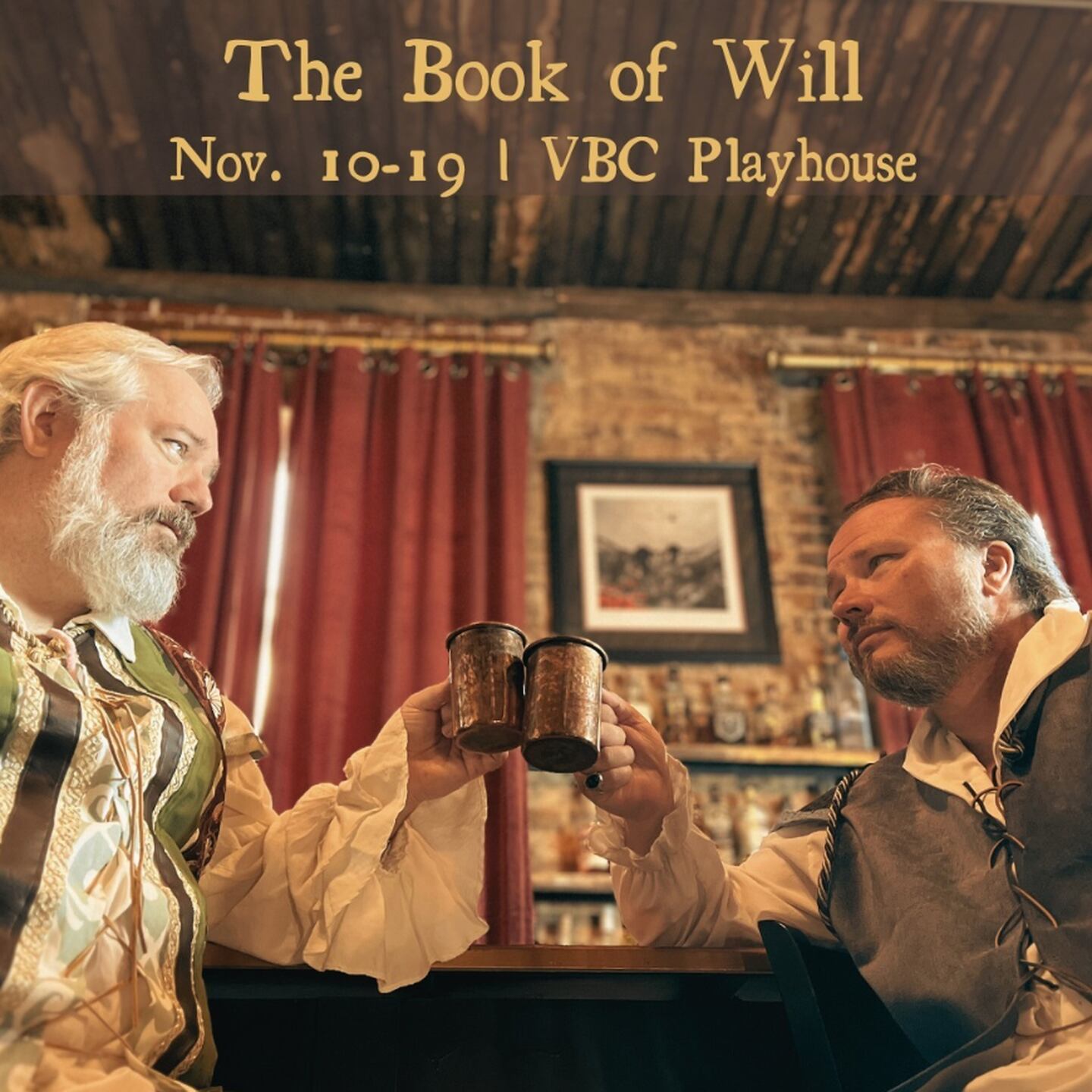 Here's a bit of history: Shakespeare wrote his plays in pieces and would wait until the actors took the stage to put all the parts together. He was worried that someone would steal his work...and he was right according to Jake Barrow who portrays John Heminges.
After Shakespeare died, what was stopping people from stealing his work? This was the fear that haunts Heminges, Condell, and The King's Men throughout "The Book of Will." When a less-than-impressive rendition of "Hamlet" hits a stage near The Globe Theatre, members of The King's Men jump into action to preserve Shakespeare's work and legacy.
A funny, charming play about the battle for a legacy and the creation of The First Folio, "The Book of Will" is a must-see for literary fans.
"The Book of Will" will take the stage at the Von Braun Center Playhouse at 700 Monroe St SW Huntsville, AL.
Showtimes:
● November 10, 11, 16, 17, 18 at 7:30 p.m.
● November 12, 18, 19 at 2:00 p.m.
Tickets:
● $24 for adults (purchase online here)
● $22 for students, seniors (65+), and active duty military (purchase online here)
● Group discounts of 10 or more are available by calling 256-536-0807 or emailing tickets@theatrehsv.org.
● Handicap seating is available by calling 256-536-0807.
Click here to subscribe to our newsletter!
Copyright 2023 WAFF. All rights reserved.